Angelica P.E.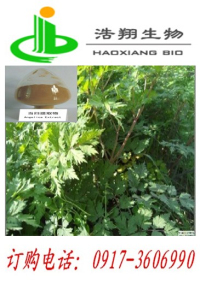 Angelica P.E.
Plant origin:This product is an umbelliferous plant Angelica sinenedis(Oliv)Diels dry root.
Late in the excavation, removal of fibrous roots and mud, until the water slightly after evaporation, bind them into small, shelf, with fireworks slowly smoked dry. Located in southeastern Gansu, Minxian products, good
Quality:Followed by Shaanxi, Hubei, Yunnan, Sichuan, both for cultivation.
Effective components:Hao benzene within lipid
Pharmacological effect:Blood blood circulation, regulate menstruation pain, constipation. For blood deficiency chlorosis, dizziness palpitation, irregular menstruation, dysmenorrhea, amenorrhea with abdominal pain, intestinal constipation dry, rheumatism, falling injury, superficial infection.
Modern pharmacological research show that, angelica can increase blood flow of coronary artery, decrease the heart rate, reduce the oxygen consumption, thereby improving cardiac function, prevent atherosclerosis and myocardial ischemia, hypoxia and sedation, analgesia, anti-inflammatory effect.
Packing specification:1Kg/bag, 5Kg/bag, 25 kg/barrel or according to customers' requirements