Octacosanol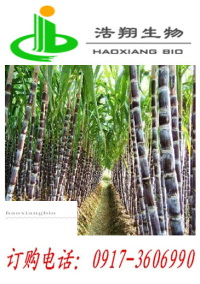 Octacosanol
Chemical name:1-Octacosanol,n-Octacosanol,Montanylalcohol,Koranylalcohol
CAS#557-61-9
EINECS: 209-181-2
Molecular Formula: CH3(CH2)26H
Molecular Weight: 410.77g/mol
Melting point: 83.2~83.6℃
Boiling point: 175℃(2.7Pa)、190℃(10Pa)、227℃(100Pa)
Appearance of white powder or flake crystal, odorless and tasteless, soluble in organic solvents in hot ethanol, ether, benzene, toluene, chloroform, dichloromethane, petroleum ether, insoluble in water. In addition, the twenty-eight alkyl alcohol is stable to acid, alkali and reducing agent, and is stable to light and heat, and is not easy to absorb moisture.
Octacosanol belongs to higher fatty alcohol, to be simple straight chain alcohol saturation, composed of hydrophobic and hydrophilic hydroxyl, chemical reaction occurred mainly in the hydroxyl, esterification, halogenation, thiolation, dehydration hydroxylation and dehydration into ether reaction occurs.
Octacosanol To actively promote the main function of the human body's physiological function is:
①Increase stamina and energy;
②Improve the sensitivity of the reaction;
③Improve stress ability;
④To relieve muscle pain;
⑤The improvement of myocardial function;
⑥The lower systolic blood pressure;
⑦The increase in the ratio of body The new supersedes the old..