Lannaconitine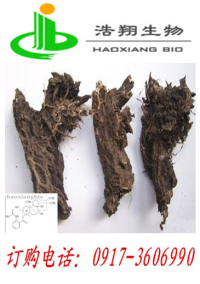 Lannaconitine
English name:Lannaconitine
CAS#32854-75-4
Molecular Formula: C32H44N2O8
Molecular Weight: 584.64g/mol
Plant source: Ranunculaceae Aconitum root (Tibet Laba aconite roots)
Test method: Titration method
Properties: gray white crystalline powder; gas micro, bitter taste.
Potent analgesic: Analgesic effect is equivalent to any non is common analgesic drug aminopyrine seven times, and the analgesic effect of dolantin and analgesic effect maintain longer is alternative species of tramadol.
Lasting effect: Aconitum sinomontanum anesthesia isomers has strong from deep to shallow anesthetic effect, clinically proven local anesthetic effect of equivalent to click for; nerve conduction block is can click for 5.25 times, 13 times that of Procaine; infiltration anesthetic effect is much stronger in procaine and click.
High security: with high security, no addiction, mutagenic and carcinogenic effects on the immune system is no accumulation, stimulation, allergy and toxic effects. Clinical application has proved that there is no case of poisoning in the prescribed usage and dosage range. This product had no teratogenic effects on animal toxicology tests. The acute toxicity test results: the rat by mouth 20mg/Kg is LD50; the mouse intraperitoneal injection LD50 is 9.1mg/Kg, the intravenous injection of LD50 is 6.9mg/Kg.
Cooling heat dissipation: significant antipyretic effect on fever. The clinical practice proved that antipyretic effect was better than that of aminopyrine, the cooling effect is equal to the western medicine such as aspirin.
Content specification:98%
Haoxiang Bio Production specifications: 20mg, 50mg, 100mg, 1g, 10g, 100g, 1kg, 50kg